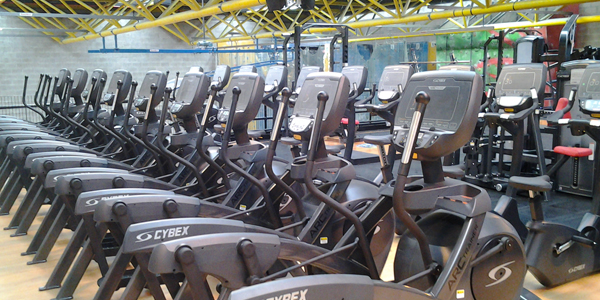 University College Dublin (UCD) Sport & Fitness Centre re-opened last month following site renovations which saw the new gym, fully equipped by CYBEX, more than double in size.
The 850m² facility will support over 2500 members from the student population and local community as well as athletes and sports students, who will have access to over 100 pieces of CYBEX cardiovascular and strength training equipment.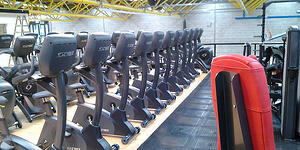 This includes treadmills and upright bikes from the new 625 series, one of CYBEX's commercial ranges that delivers high-performance features for members at great value to facilities.
An extensive range of CYBEX strength equipment was also installed as part of the new performance gym, one of the foremost additions to the renovated facility. Bravo functional trainers, half racks and lifting platforms and plate loaded equipment including chest, overhead, incline and squat presses are now in regular use by the fitness centre's members; 13 pieces of selectorised equipment from CYBEX's Eagle and VR3 ranges sit alongside a functional training zone to make up the state-of-the-art strength and conditioning gym.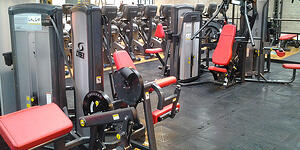 Commenting on the decision to engage CYBEX to equip the new gym, UCD Sport & Fitness Centre manager Hughie McGearty said: "The range of equipment offered by CYBEX has ensured that we can cater to the needs of all users, regardless of their ability, level of fitness or training needs and the feedback we've received already from our members is fantastic. Not only is CYBEX's equipment of a very high quality, its support, advice and service to customers is excellent; it is because of this combination that we chose CYBEX, who have faultlessly delivered where competing suppliers couldn't."
Ciaran Magee, CYBEX sales manager for Ireland, led on the deal which was awarded to CYBEX through a detailed tender process. Commenting on the new facility, Ciaran said: "The new €50 million UCD Sport & Fitness Centre is undoubtedly one of the country's top sports facilities and every component of the site reflects this. The gym has been designed and built for the wide demographic it supports and just from the feedback so far, we are delighted with the final outcome."
Whilst supporting the needs of its students and the local community, the gym at UCD is also used as a training site for professional rugby side Leinster.
Alongside the gym, UCD Sports & Fitness includes a 50m swimming pool, tepidarium spa, range of indoor and outdoor pitches, climbing wall, squash courts and rifle range.
The innovative centre also has its own combined heat and power plant and generates its own electricity, the excess of which is used by the university. It also has a rain water harvesting system.