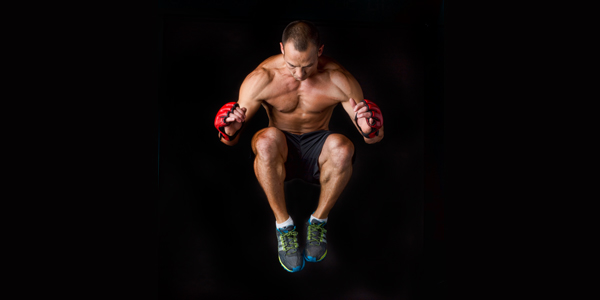 CYBEX has introduced the Bravo Energy Burn Series, fitness programmes designed to burn calories and build strength through specific movement patterns and cardio blasts. The programme was also demonstrated at last month's BodyPower Expo.
Each programme features circuit-based exercises, combining functional training elements with CYBEX equipment which includes the award-winning Bravo Functional Training System, Arc Trainer and Eagle selectorised strength line, alongside other training accessories.
The beginners circuit, IGNITE, has been designed to burn calories, build strength and confidence through three target strength movements while enhancing work capacity.
BLAZE, for intermediate levels of fitness, focuses on building a broader base of functional fitness through total body movement patterns linked together in a fast paced, high calorie burn circuit.
FIRESTORM incorporates power and high calorie burn exercises, including isolated pulling, pressing or lifting motions with integrated cardio blasts of hopping, box blasts and rope work.
CYBEX has also introduced two further programmes incorporating products from the Eagle strength series and Big Iron.
ROCK is the entry-level programme in the Eagle strength series, utilising three target motions while creating supersets using a functional, fitness-based exercise targeting another area of the body.
The final programme, VARSITY, is an intermediate-level programme for the Big Iron. Users focus on strength training using isolated pulling, pressing or lifting motions with integrated blasts of cardio.
Central to the new training programme is the Bravo functional trainer, CYBEX's innovative training system that combines the best features of selectorised and cable-based strength training. Winner of the FIBO Innovation Award 2012 for its patented progressive stabilisation system, the Bravo functional trainer is proven to deliver 78% greater strength gain, 212% increase in load capacity and 184% increase in core activation, making it one the most effective pieces of cable-based strength equipment available.
To watch a trailer of the programme and to download sample workouts, click here.