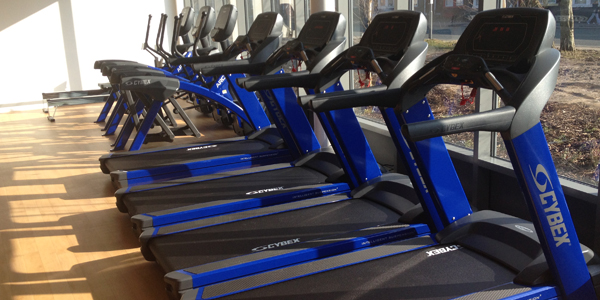 Toxteth Fire Fit Hub, a brand new sports facility and home to the Merseyside Fire & Rescue Service is opening next month. The onsite gym, equipped by CYBEX, will be used by both the Fire Service and the local youth community as part of the site's commitment to supporting residents from the local area.
Comprising a 1200m² sports hall, split-level gym, group fitness studio, four outdoor five-a-side pitches and community fire station, Toxteth Fire Fit Hub was secured through £2.3 million funding from the Department of Education's myplace initiative, a further £2.8 million from Merseyside Fire & Rescue Service and £500,000 from Liverpool City Council.
Central to the Hub and a condition of the fire service's residence is the 340m² gym. Offering premium quality exercise equipment for use by both the station's firefighters and members from the community, the gym houses over 30 pieces of CYBEX cardiovascular and strength equipment, comprising treadmills, Arc Trainers and bikes from the 625 series alongside the Bravo all-in-one functional training system, free weights and selectorised strength equipment from Cybex's VR3 Total Access range.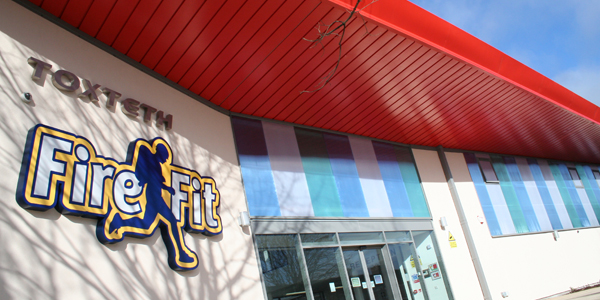 CYBEX's build-to-order policy also meant that the facility could incorporate bespoke equipment as part of its design. Treadmills, Arc Trainers and bikes were personalised with blue frames and the selectorised equipment featured customised upholstery.
A further 170m² area on the first floor offers a dedicated functional training zone including kettlebells, medicine balls, dumbells and Powerbags, and a boxing ring.
Paul Steel, business development manager for CYBEX UK, led on the agreement; commenting on the project, which was awarded to CYBEX through a tender process, he said: "From the moment we were invited to quote for Toxteth Fire Fit Hub, we were immediately excited by the project and its ambitions.
"Feedback from our proposal was extremely encouraging and it was actually our alternative solution to that specified in the tender that was chosen."
It was this level of understanding and awareness of the facility's wider objectives that set CYBEX apart from its competitors, as Kieran Timmins, deputy chief executive of Merseyside Fire and Rescue Authority explains: "Not only could CYBEX offer a cost effective solution to our unique requirements as a fire service, we especially liked its concept of allowing the wider community user group to 'train like a firefighter' along with our fire crews, who will be acting as role models and community leaders at the station whilst maintaining their operational fitness using the equipment in the gym at the Hub."
As part of its agreement with the facility, CYBEX has introduced its Firefighter Performance Programme. Developed by the CYBEX Research Institute and already used widely in the US, the training concept is designed to enhance the specific physical attributes required by the profession.
"The programme stood out as part of CYBEX's tender and we felt it was something that our staff would really benefit from," confirms Sara Lawton.
"Firefighters need to be ready to respond to any emergency they are called to and they spend a lot of time during the week training and focusing on their fitness so having a gym like this on site is great for them as well."
Comprising three levels of difficulty, the programme combines intervals and circuits using CYBEX's Arc Trainer and a range of functional resistance equipment including medicine balls, dumbells, ropes and training ladders.
For more information on CYBEX's Firefighter Performance Programme, click here.
Commenting on the success of the project, Councillor Dave Hanratty, chair of Merseyside Fire & Rescue Authority, said: "Everyone involved in the project is delighted with its outcome and to deliver a facility that offers opportunities to ultimately improve the lives of individuals from the region is a fantastic achievement.
"The site ticks all the boxes for the fire and rescue service, with a gym that combines an excellent design layout and mix of equipment to ensure staff are supported in their training and preparation, whilst also meeting the interests of the local young people. The Hub will undoubtedly make a positive difference to all involved."
Health Club Management will be running a feature on Toxteth Fire Fit Hub in June's edition of the magazine.