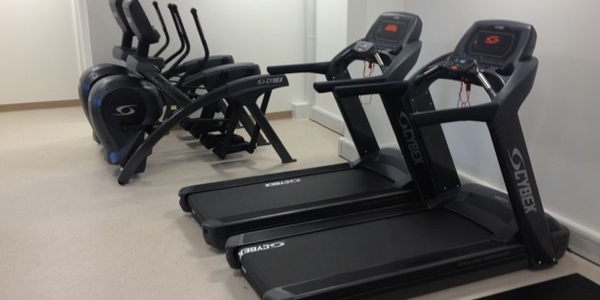 CYBEX has installed a range of cardiovascular and strength training equipment at Waitrose Regional Distribution Centre (RDC) in Leyland, Lancashire.
This is the second Waitrose facility to be equipped by CYBEX following an install in Bracknell, Berkshire in 2011 and is an extension of CYBEX's partnership with the UK's leading provider of employee wellbeing services Nuffield Health, who will manage the on-site gym.
Equipment installed included treadmills, total body Arc Trainers and upright bikes from the 625 series, Bravo functional trainer and strength equipment from the VR1 range, one of three selectorised strength lines offered by CYBEX that has been designed with a smaller footprint for facilities with limited space.
The new gym at Waitrose is the latest addition to a growing number of corporate sites that CYBEX has installed with Nuffield Health, which includes facilities at Network Rail, Deutsche Bank, Lloyds Banking Group and Waitrose, Bracknell.
Commenting on the decision to choose CYBEX, Jon Mann, account director at Nuffield Health, said: "Having used CYBEX equipment in an increasing number of our corporate sites, we knew they would help us to devise a solution that would maximise the space available and ensure that staff can enjoy a complete workout. The quality of the equipment is of great importance to our clients and by working with CYBEX, we can guarantee premium fitness equipment that meets these requirements."
Opening this summer, Waitrose Leyland is the company's fifth RDC and will employ over 300 staff, all of whom will be able to use the on-site gym.