Having placed in the top 10 at the recent Arnold Classics, Cybex Ambassador Nina Ross shares her experience at the competition and her upcoming training and competition plans
Leading up to the show I hit some really challenging moments, mentally and physically, in order to ensure that my stage condition was the best it could be.
I arrived in the USA days before my show, therefore the week before I went I continued with my same diet and changed nothing from what I have been doing for my prep. I trialled a mock prep week three weeks so that I could have a good idea of how I will look on the day - this is something I would always advise to do for anyone competing.
I tried a four day carb deplete six days out, which meant I was emptying my glycogen stores so I could load my carbs specially in the areas that I wanted to look fuller on stage. On the flight I had to ensure that I drank tonnes of water in order to prevent me from holding water and then on arrival, despite it being 10pm and having travelled for 15 hours, I had to hit the gym to do my final deplete.

I was extremely pleased when I arrived at the hotel to discover it was a Cybex gym and I had the pleasure of using the Arc Trainer for my final preparation – I'd relied on it so much in the build up to the competition so to be able to train on this right up until the show was a real boost.
Then after such a long flight, nine litres of water and feeling completely drained from my final training session, I got to my room and it was time to carb load! I was nearly falling asleep eating however enjoyed every last mouthful - oats never tasted so good!
Following my re-feed on carbs, I went back to my ketogenic diet so that I was in the shape I needed to be for Thursday night - showtime.
Naturally I was disappointed with placing joint seventh, yet I was very still proud to be representing the UK in the USA at one of the most prestigious competitions in the world and placing in the Top 10.
I put 100% into my diet and training and I was happy with the package that I brought on stage. I know there are areas I can still improve and the experience I shared with my fellow competitors was truly amazing and worth all the hard work and sacrifices.
As we head into the summer, my competition schedule gets pretty hectic! Next up is the Sweden Bodybuilding and Fitness Grand Prix on 26 April, closely followed by the European BodyBuilding and Fitness Championships in May.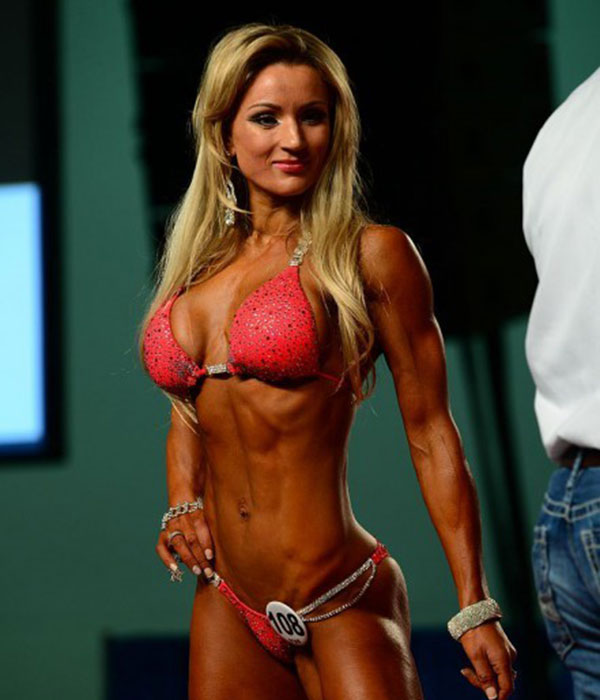 Then I'll be heading to Prague for 5-7 June as I compete in Olympia Amateur Europe.
I also have a number of new training seminars in the pipeline following the success of my most recent one, which I had the pleasure of hosting at Hatton Health & Fitness.
I relaxed my cardio training for two weeks after returning from the Arnold Classics but I'm now back on my Arc Trainer every other day, maintaining gains I have made in both my glutes and hamstrings.
It won't be long before I am in full preparation for the Swedish Grand Prix and I get to do it all over again!