Cybex recently installed a range of premium cardio and strength training equipment to Richmond Hill Health Club, an independent facility located in the centre of Richmond, Surrey.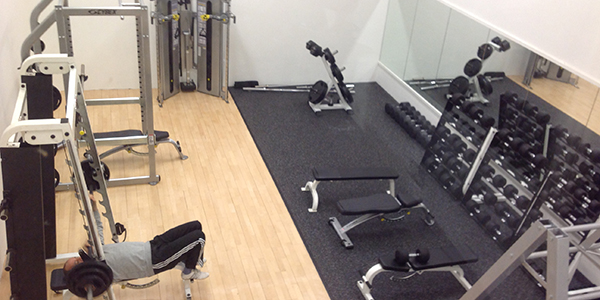 The gym is now home to Cybex 770T treadmills and 770C upright cycles which feature integrated E3 View screens, providing users with the latest in entertainment options.
770AT total body Arc Trainers were also installed alongside the Bravo Functional Trainer.
The refurbishment includes a new dedicated free weights studio which is well-equipped for strength training enthusiasts as well as members who are new to weight training.
A TRX® suspension training system has also been installed, with large spaces for functional training and stretching located throughout the gym floor.
Commenting on the re-launch of the gym, Richmond Hill Health Club owner Maurice Braganza said: "We are delighted to welcome the installation of the new equipment to Richmond Hill Health Club. This is a significant investment for the club and one that we know will benefit our members greatly.
We chose Cybex because I was impressed with the quality and durability of its equipment – we want to provide our members with the best and our new free weights studio is already proving very popular, as one of the features that makes Richmond Hill Health Club unique. I have also been thoroughly impressed with the service and support from Cybex and our regional sales manager, Tony Vaughan, who has been excellent and kept me fully informed throughout the process.
At Richmond Hill, we cater for users of all ages, training interests and fitness levels and we are proud to be one of the leading gyms in the area."
In conjunction with the re-opening of the gym, Cybex provided marketing support which included a full rebrand, redesign and production of external signage.
Tony Vaughan, Cybex UK regional sales manager, said: "Richmond Hill is a fantastic facility and the new equipment has been very well-received by the club's established membership base.
"Users now have access to a range of entertainment options through the embedded E3 View screens, ensuring a personalised workout experience that will keep members engaged and motivated throughout."
In addition to the fitness suite, members have access to over 150 classes every month including Zumba, Yoga, Body Pump, Body Attack, Circuits, Pilates and Spinning.
For more information, visit www.richmondhillhealthclub.co.uk.