A range of customised Cybex equipment has been installed at the onsite gym of Henley College, Coventry, which is home to over 6500 full and part time students.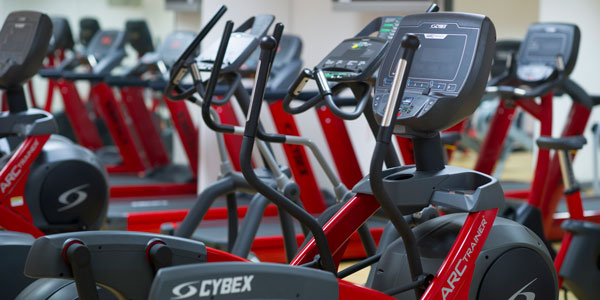 The facility, which is used by students, staff and the general public, comprises treadmills, total body Arc Trainers and bikes from Cybex's 625 series, alongside selectorised strength equipment from the Eagle, VR1 and VR3 lines.
Functional training equipment was also installed by Jordan Fitness.
Commenting on the decision to choose Cybex, Stuart Thom, programme manager for sport at Henley College, Coventry, said: "The gym is an integral part to our offering as we strive to provide our learners with the best possible facilities, so choosing the right equipment supplier to deliver to our requirements was essential.
"Upon meeting with Cybex, I was immediately impressed with the consultative approach that they took to the project, ensuring that they fully understood the gym's needs both from an academic and a commercial perspective, which was really important given the multi-purpose requirements of the site. Cybex equipment is also renowned for its durability and quality, which was another major factor in our decision."
The gym is used by students studying vocational gym qualifications and foundation degrees in both sports therapy and rehabilitation and sports science for coaching and performance, which are run through the college's partnership with De Montfort University.
"A key part to the curriculum, particularly for the degree courses, is developing the student's understanding of biomechanics in athlete performance; Cybex's heritage exists in sports medicine and rehab and the design of its equipment is very much focused towards enhancing human performance, which therefore allows us to incorporate the equipment as part of the students' learning," explains Stuart.
Henley College, Coventry also runs two sports academies in partnership with local professional clubs; the first in rugby with National League 1 side Coventry Rugby Club and secondly in football with League One's Coventry City FC; the new gym will therefore be used by players from both sports as part of their training programme.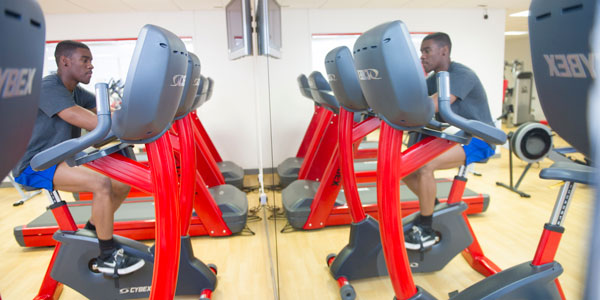 Cybex UK regional sales manager Paul Steel was responsible for the project and commenting on the new facility, he said: "It was great working with Stuart and his team, not only to determine the most appropriate equipment to the meet the site's wide-ranging needs but also how best to use the space available.
"The gym looks fantastic and the customised frames and upholstery really add to the overall look and feel of the facility."
The gym refurbishment was part of a recent £6 million redevelopment project at the college, which also included a new entrance hall and exhibition space, new block with 14 classrooms and conference facilities plus an extension to the existing student services and learning resources facility.